SPRING 2011 TRENDS
1:21 AM
TREND SPOTTER

I think majority of us can say that they are FREAKING TIRED of NYC's blistering cold weather, the towering snow/slush that takes over the sidewalks,the daunting Ice -- fearing the moment you will trip-- the only thought that comforts me is "only 1 more month" and that doesn't even comfort me much.

ANYWAYS , ahhhhhh Im so excited for Spring 2011 . I'm totally having an adrenaline rush, all the breath-taking clothes & trends. Thank you Lord for blessing us with creative minds, so that every season the fashion world keeps me attached.

Here are some TRENDS for the upcoming season, ( the 70s looks, BRIGHT colors, platform galore, minimalism ( ironic ..) & so on & so forth):

FLAT FORMS : clever name huh? I have to say this is probably my favorite Trend! a tall platform wedge, which gives you some height without wearing a heel - My favorites are from the Prada & Michael Kors

(MICHAEL KORS)

NEON LIPS: -
badass! From Diane Von Furstenburg to Jill Sander.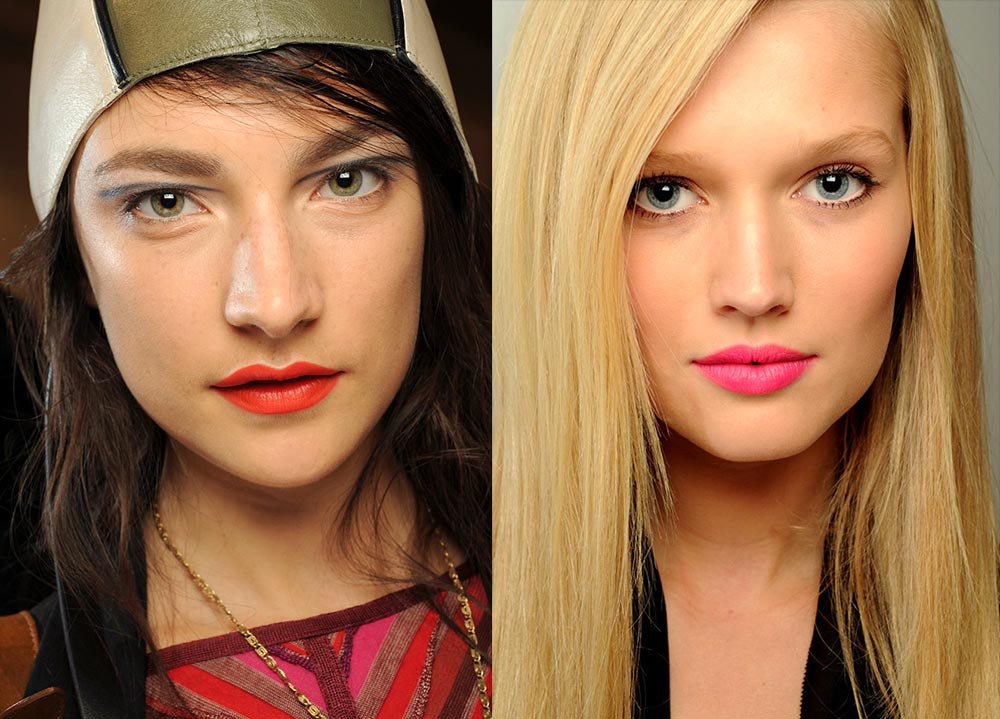 MONOCHROMATIC ENSEMBLES -
(loveeeeeeee! and I predicted this since the beginning of winter, that in SPRING'11 there would definitely be one color outfits (now lets see who can pull it off?)
Alexander Wang, Derek Lam, and Celine restored Fall's monochromatic trend by adding pizaz to the color palette.
Here's a video by FABSUGAR on wearing mono ensembles!

WIDE LEG SLOUCH TROUSERS/PANTS -
Although this trend might not catch on quickly --

because of FEAR

-- I think its a beautiful trend , I cant wait to rock! I have a few pairs in the back of my closet!
(Wide leg sailor pants at Christian Dior SS11)
(Organic by John Patrick SS11)
MAXI DRESS/SKIRTS x SHEER!
-
absolutely loveee!
I ALSO have a few hand me down maxi skirts that I cant waitttt to wear! I need to stock up on SHEER pieces though !
And the LIST goes on and on, but as the days go by I'll be sharing more wonderful trends and going into detail! Its 1:08a.m & I have finals in the morning so toodles GROR BISOUS :*