STYLE DIY: Halloween DIY Cat Suits x Fancy Feast Accessories
10:37 PM
Last Minute Halloween Idea??
DIY Cat Suits x Fancy Feast Accessories

"Oh, Where's my Kitty cat, where's my kitty cat at?...."

I love when Halloween rolls around, and in NYC there's always an awesome Masquerade event to pop in to as well as attending the famous Halloween Parade in the West Village. This year, I've been invited to a handful of events and still debating where to go. I do know that I'm not interested in joining the capitalist parade and ordering an over priced skimpy version of any given childhood character ghoul or goblin!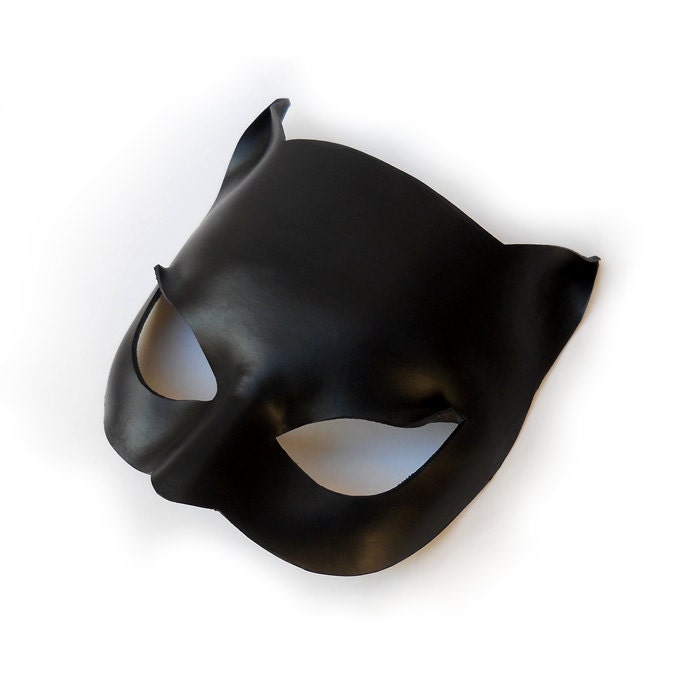 Instead, I'll stick to what I know and that is creating my own look.
Each year, with minor purchases, I open my glittery bag of goodies and pull together the pieces I need in order to achieve a spooky fun character. This year, with the help of a Fancy Feast accessory, I went for the traditional black kitty cat.
2013 LOOK By LeBlanc: Feisty Feline
Satin Jumpsuit: H&M
Snowflake Leggings: Ricky's
Lace x Ruffle Cocktail Gloves
Fuzzy Tail: Ricky's
Pearl x Silver Ears: Fancy Feast
Shoes: F21
2013 LOOK By LeBlanc: Cat Woman
High Waist Disco Pants: American Apparel
Lace x Ruffle Cocktail Gloves
Sequined Mask: H&M
Shoes: F21, Bra: Rainbow Shoppes
Here's a Quick Tip Sheet for you to DIY, if you have a few extra bucks and decide to go as one of my favorite and most popular Halloween Costumes: THE FEISTY FELINE
1. ALL BLACK EVERYTHING
Make like you're heading to an exclusive cocktail party and throw on any one of your favorite all black pieces. Your choice of frock, skirt, blouse, distressed leggings, hot pants or whatever will do just fine for this look, the only requirements are: Sexy & Sparkly!
2. ACCESSORIZE YOUR CLAWS
Since you'll be wearing all black it's important to stand out! Be sure to accessories by painting your nails and piling on your choice of gold or silver jewelry (think: Expensive Persian Cat)
3. THE TAIL END
1 of the only purchases you'll probably have to make are the final accessories to transform you into a sexy cat lady. Stop into your local Ricky's costume or Halloween Pop-up shop for a fury black tail, ears and collar!--
I copped mine for $5.00 at a Ricky's Pop Up on Flatbush Ave. I chose to purchase only a tail since I already had my silver and pearl Fancy Feast cat ears.
Don't Forget to Beat That Face
With a little extra contouring-- for a more structured look-- make sure you add a sexy kitty face to go with your last minute look.
Wishkerzz!
DIY Looks of All Halllows Past
2007 Alice in Wonderland: The Mad Hatter
A-line Wrap skirt- American Apparel
Fedora, Construction Paper
Yellow Fabric, Black Girdle
A-line Wrap skirt- American Apparel
Gold Metallic Body Suit- American Apparel
Black Sequined Hot pants [Not Pictured]