Jane Mondays: STYLE
10:34 AM
Keri Hilson Steps Out for her Birthday
The past week was a family week for me in Georgia. While I was only 25 min. outside of Atlanta I didnt get the chance to even go into the Downtown area or Buckhead as usual.
There were a few happenings, over the weekend and while I partied Eyes Wide Shut style-- in celebration of my Aunts birthday-- A fellow Sag also celebrated her Birf up the street at Krave Nightclub.
Singer, Songwriter & attempted Beyonce slayer, Keri Hilson rang in her 31st birthday on Saturday night in ATL. While we wait for new music, her Instagram feed is always-a-buzzin.

Keri, emerged this weekend with a new...ummm...well...with another look: the classic Justice Braids and in addition to her new braids, Keri looked beautiful in leather high waist shorts, thigh high boots, cropped turtle neck and multicolored fur.

Check out her look as she was dolled up by Atlanta's, Jilene Coggins and her team at Envy Boutique ATL's "One Stop Glam Shop"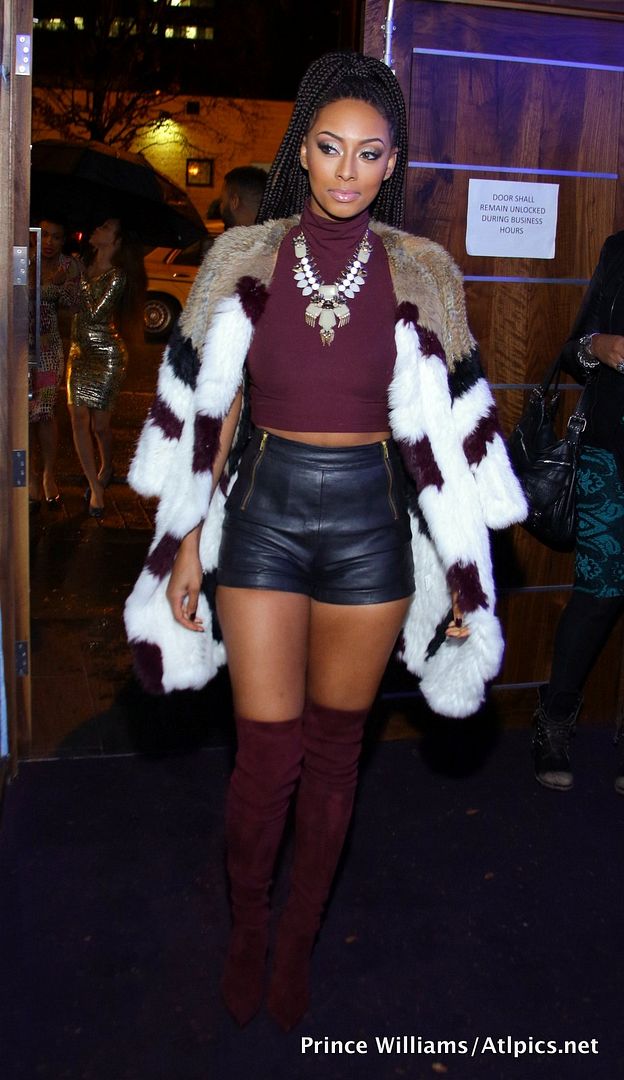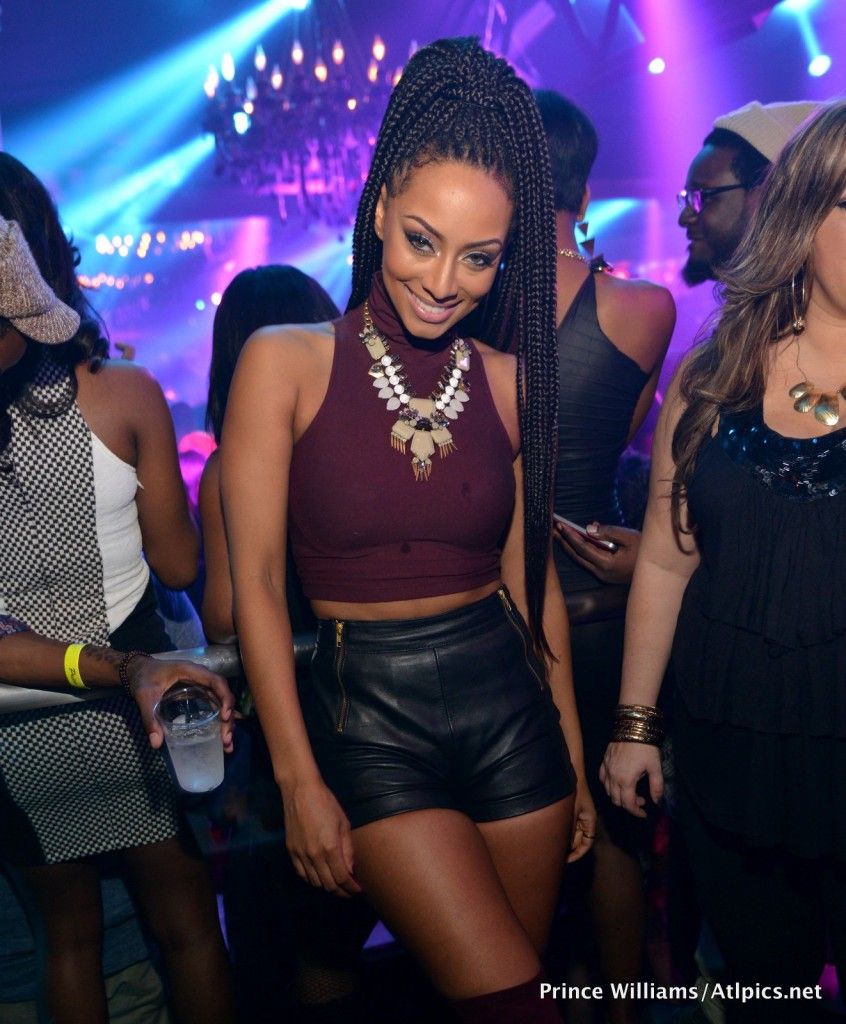 Is that T-Pain?
In case you were wondering why his head looks a little smaller, the original "Nappy Head" has a smaller head since he's cut off his locs :)
THOUGHTS?
What are your thoughts on Keri's Birthday look and natural hairstyle? Is she a Jane Damn or Doll?? Does she pull off effortless style? or Did she miss the mark?