Anna Wintour Cuts Her Ribbon x FLOTUS Dresses to Impress
The Anna Wintour Costume Center Opening
It's a Big Week for Fashion as Monday Nights Met Gala went on without a hitch. Tomorrow night Fashion will fight Cancer with a DIY night hosted by Independent Fashion Bloggers. But in case you missed it, the beautiful Michelle Obama was also in town to commemorate American Vogue's Editor-in-Cheif and her biggest honor ever, The opening of the Anna Wintour Costume Center.
Michelle was sure to bring her style A-Game yesterday, in a green textured floral Naeem Khan, green dress morning surrounding by prominent figures in fashion.
Read More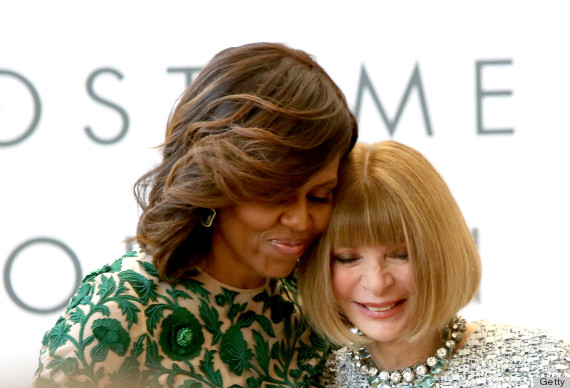 - Kinna LeBlanc is a Freelance Creative Artist and Culture Critic.
Twitter follow @closetjane