SPOTLIGHT SATURDAY: Teaming up with Voli Vodka
12:52 PM
Summer "Cocktail" Style Challenge
On Spotlight: Voli Light Spirits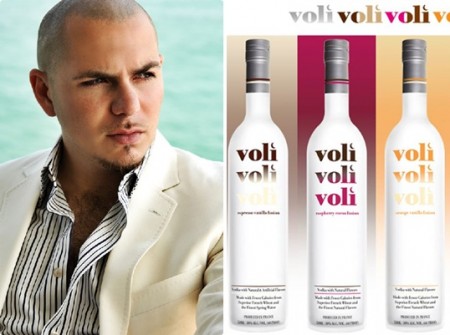 Another awesome opportunity came across my desk via the NY Fashion Bloggers Meetup group. Voli Vodka [the Pitbull endorsed] light fusion spirit company hosted the Instagram style challenge for Fashion Bloggers nationwide to pair the perfect outfit with the perfect cocktail for a chance to win a $500 American Express Gift Card and Voli Swag Bag!
The Baddish Group, here in NYC, sent over a bottle of the Miami based Vodka to all participants---I received the Raspberry CoCoa--Victoria D. at Baddish sent over the bottle rather quickly and I was super excited to get started.
Although I'm not much of a Vodka and light liquor drinker, it was worth a shot! [first, heehee] I didn't even bother to search for recipes via the Voli Cocktail List ---bad move---and decided to be my own mixologist (So this week I learned that my A-Game as superb Bartender is still there, too bad I am not much of a mixologist lol)
This weekend we prepped for a night on the seas and attended a Yatch Party, I pulled a quick Nautical Look together which went perfectly with my Raspberry Cocoa bottle and went with the "Raspberry Goddess" Cocktail.
Get the easy and traditional drink recipes below and check out my look below as there is STILL TIME to vote for me on Instagram! The Blogger with the most likes wins. Grand Prize winner will be announced on August 25th via Voli's Instagram, Twitter and Facebook pages!
SKIRT: "Bettle Juice" Striped Skirt by H&M
TANK: White tank by Mossimo
SHIRT: Sheer Maxi button down by H&M
SHOES: Colin Stuart ankle straps leather sandals
BELT: Red leather vintage inspired by Alexis Bittar